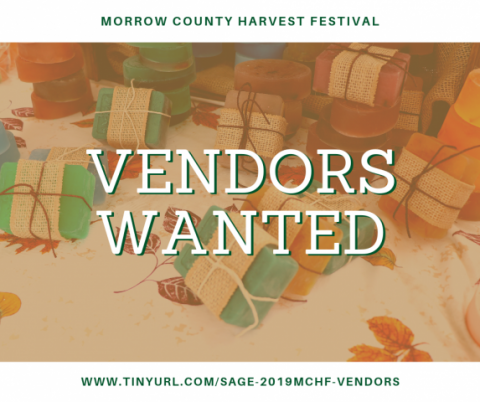 Do you make a unique artisan product or grow delicious produce?
Are you located in Morrow County or the neighboring community?
Then we invite you to apply to become a vendor at our annual Morrow County Harvest Festival event to sell your goods!
The vendor application can be completed online at: www.tinyurl.com/SAGE-2019MCHF-Vendors 
For more information, please email us at sagecenter

portofmorrow.com or call (541) 481-7243.