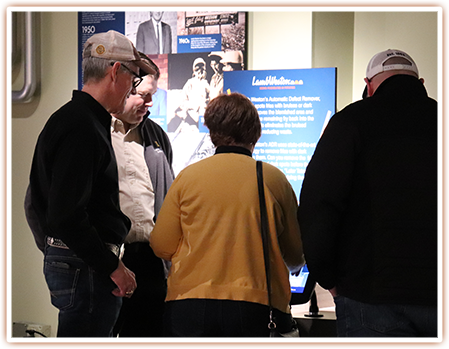 Tour operators will appreciate our location just off the freeway, bus and RV friendly parking lot and restrooms, gift shop, refreshments and Tillamook ice cream in addition to all of the great hands-on multi media exhibits.
We are versatile and could be your 20 minute break for leg stretching, refreshments and restrooms during a long road trip or an hour and a half stop on your itinerary to fully experience all SAGE has to offer. Be a kid again and experience our tractor simulator where you can plant corn and compare your driving skills to GPS technology. Our exhibits are not only educational and fun but also provide a look back into a rich agricultural history.
If you would really like to escape the hustle and bustle, we have some great ideas for a 24 hour itinerary in the Boardman area. Call us and we will be happy to work with you to plan the perfect visit for your group.
Facility Rentals
We offer unique and affordable packages where you can rent out the community room, large or small conference room, theater, or the entire SAGE Center facility. Contact us to discuss your customized visit which can include the following options:
After-hours reception
Private movie showing
Tillamook ice cream social
To schedule a group travel tour or private event, please contact us:
Phone: (541) 481-7243
SageCenter

portofmorrow.com
Rental Agreement Form