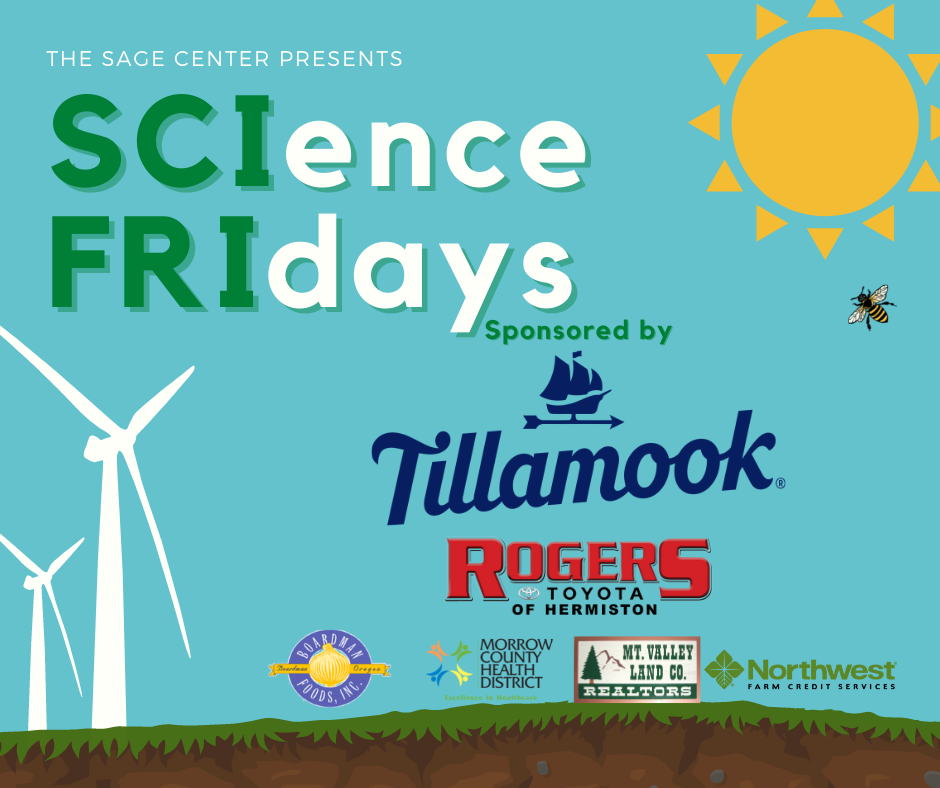 The SAGE Center is thrilled to host 12 SCIence FRIday (SCI FRI) camps throughout the summer months of April to August. Students will be engaged in Science, Technology, Engineering, Art, and Mathematics (STEAM) based learning and receive lessons and hands-on activities to learn about many exciting topics. We have five main themes for the summer:
Space
Weather
Germination
Plate Tectonics
Bugs and Insects
Each SCI FRI day camp will be from 8:00 am to 12:00 pm unless otherwise noted. Students will receive a lesson based on the topic of the day, create innovative projects, and hear from local industry professionals! We are thrilled to have local students back at the SAGE Center for Science Fridays!
1st-3rd Grade Camps:
April 1st
May 6th
June 10th
July 1st (8 am-11 am)
July 15th (8 am-11 am)
July 29th
4th-6th Grade Camps:
April 15th
May 20th
June 17th
July 1st (1 pm-4 pm)
July 15th (1 pm-4 pm)
August 5th
All camps are currently full. Stay tuned for more educational opportunities coming up for your children!