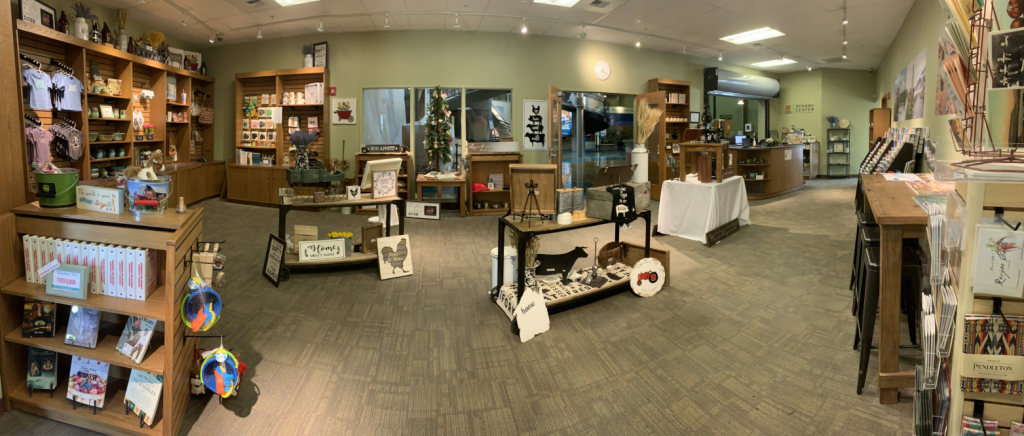 The Store at SAGE Center offers an assortment of merchandise that will allow each visitor an opportunity to bring the SAGE Center experience home. From activity kits for children, to SAGE Center souvenirs and unique gifts to home decor and so much more, we offer merchandise that appeals to visitors of all ages.
The Store at SAGE Center strives to expand the SAGE Center experience by continuing to educate and enhance the knowledge, appreciation, and enjoyment of Morrow County and the Port of Morrow.
For more information, please contact:
SageCenter

portofmorrow.com
Phone: (541) 481-7243
Children's Toys

We are proud to carry children's toys, as well as educational games and science kits.

Gifts

The Store at SAGE Center is home to a wide selection of gifts, including scented candles, decorative signs, handwarmer mugs, and so much more. Browse our collection of unique items for that special gift.

Home Decor

Whether you're redecorating your home or looking for the perfect gift, we've got a wide variety home decor items to spruce up any room.

House Plants

After learning about sustainable agriculture in the SAGE Center, pick up a potted plant to put your agriculture knowledge to the test.